This personality test is a complusory thingie for our school's APEL.
After 1 sem of procrastinating, here it is..
=)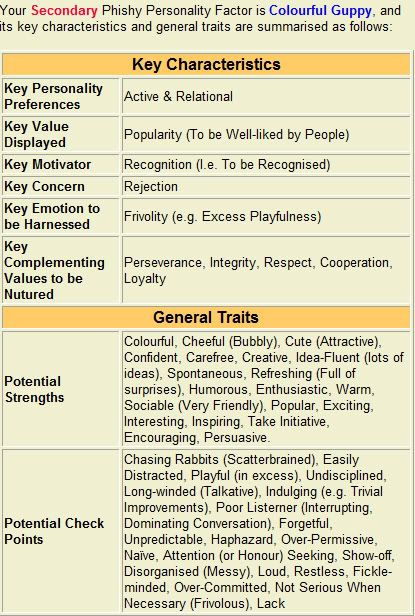 Can someone tell me the difference between primary and secondary character?
AND, what is Key Complimenting Values to be Nurtured?
Does it means that I lack of those values stated there?! LOL!
Kinda seems like it. HAHAS!
Anw, the key characteristics for both are very true for me! Wahahas!