Obviously, I bought something!! =)
Remember my
"Must buys!" entry
?
See no. 4 ? The black boots? Hehehe!!
Obviously, I bought a pair of black boots today! =)
Y'all must be screaming for pictures yea?? I know.. I'd already asked nana to help snap a shot!
See see,...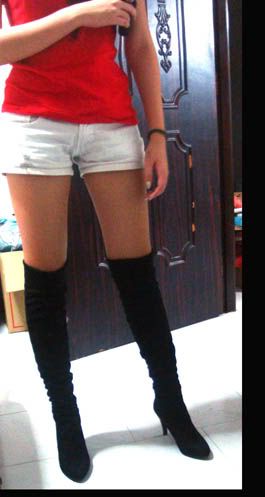 Of course this is nothing compared to the SGD$200+ boots from Bebe.
But, this will do.
Looking back, my budget was SGD$60.
But quality and aesthetics will always take e toll over me.
Yep, you've guessed it right!
Price exceeds budget.
This darling costs SGD$79.90