Hey Joy!
How did you manage to pop into my blog?!
-*act blur*-
Hahs!
Yesterday, I was at Rayboy's place, video conferencing Joy, during her breaktime from her study.
And, what's the fun in video conferencing when you don't take screen shots?!
Sharing all of them with y'all.
(p.s. I am still too lazy to blog my GCA pictures up! Tmr, I promise. -crossing fingers*)
Anw,
Red back grounds are the ones snapped by Joy.
And white, mine. =)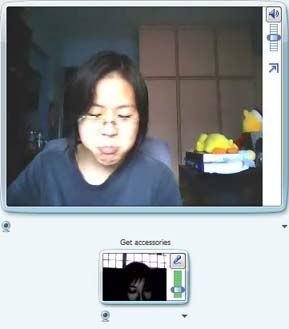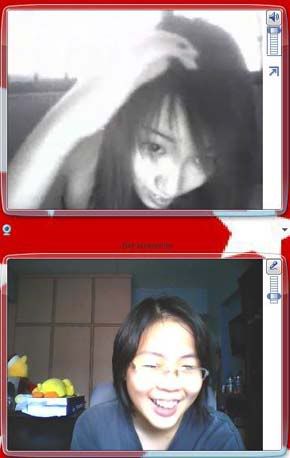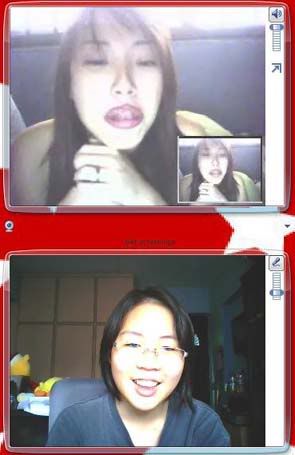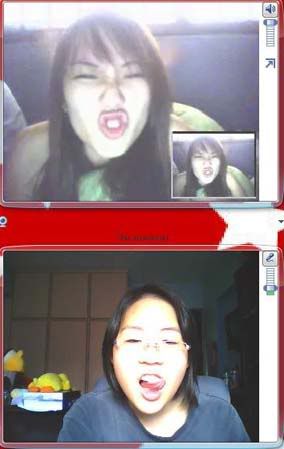 And the last one!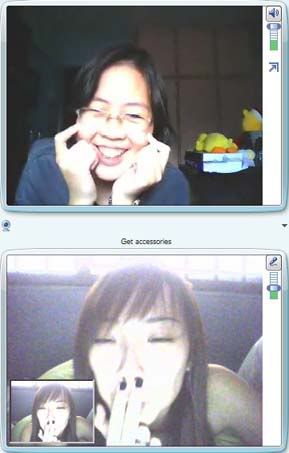 Wahahas!
*ahhhhhhh! Running away from Joy's butcher knife*
---
Update:
Joy saw this.. and her rxn?
joyy
says (8:38 PM):
ROARRRRR
I WANNA KILL U
NOT WITH A BUTCHER KNIFE. BUT A PARANG!!!
Jocelyn
says (8:39 PM):
AHHHHHHHHHHHHHHHHHHHHHHHHH