[12 Sept 09]
I worked with Mika aka Danielle for this event.
I didn't went around collecting pictures, so I only have a few. =(
I think the photographer was really cute. Laughs!
Look at the drawn on heartshape and the chu! that came after. =)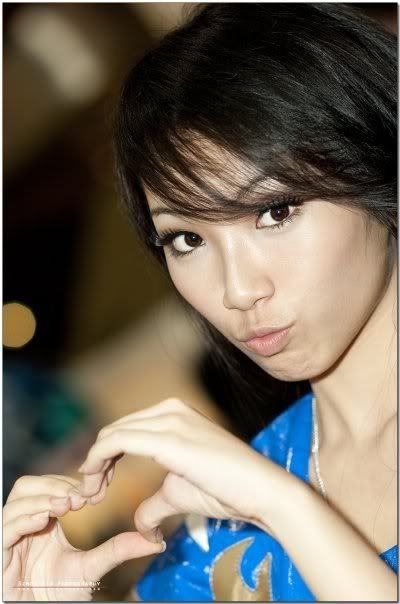 My eyes were brown! =)
I wasn't wearing any contacts, I believe it's just the strong flashes.
No wonder my eyes are getting weaker! (Totally ignore the fact that I kept staring into the screen)
Actually, I don't really have much stuff to say with regards to this entry. Laughs! Like duh?! Anyway, something random, I was wearing LuBu for the first and third picture. And I am clueless about what I was in the second. Nevermind, I'm just trying to say some stuff here, so it'll look better as an entry yea?
For the rest of the pictures, please click :
091209. Gundam Fiesta.