I went to The Handburger at 313@Somerset, 2 weeks back (12 Jan to be exact) with a friend on mine. Since The Handburger is a new food place, and was featured in December's CLEO magazine, we decided to pop in and give it a try. =)

Check out the menu!

Extremely innovative.

Though it's not the cheapest western food joint around,

given the portion that they serve,

the price is considerably acceptable.

This was what I ordered.

Chicken Caesar Burger

SGD12.80

This will be awesome if it's a little easier to cut (damn messy), and a little less salty.

It's really cute that everything is served on a wooden tray with the size of the plates,

and slots of the cutlery nicely, embedded on.

This was what my friend ordered.

Beer Battered Dory Burger

SGD14.80

Very tasty!! And the Batter was fried to perfection!

YUM!!

For every set you ordered, you get to choose between

Fries, or Tomato.

Choose the fries.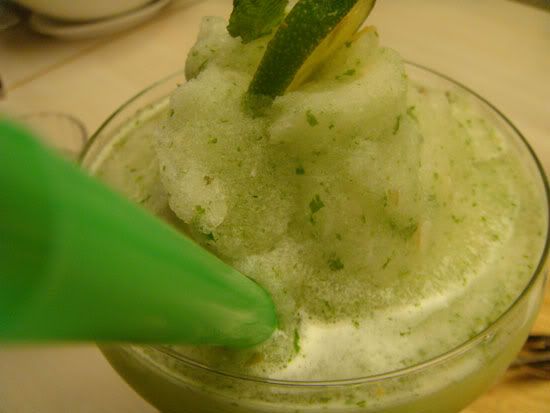 Minty Lychee Ice.
Refreshing.

Overall, I'll grade The HandBurger

3.5 Strawberries!!



--